Posted by Rylee Wznick on Jan 16th 2019
The region's LARGEST day of giving is right around the corner! We love seeing our community and beyond band together to donate, volunteer, and fundraise for deserving non-profits. It's truly remarkable to see the impact a community can have on a day like Giving Hearts Day!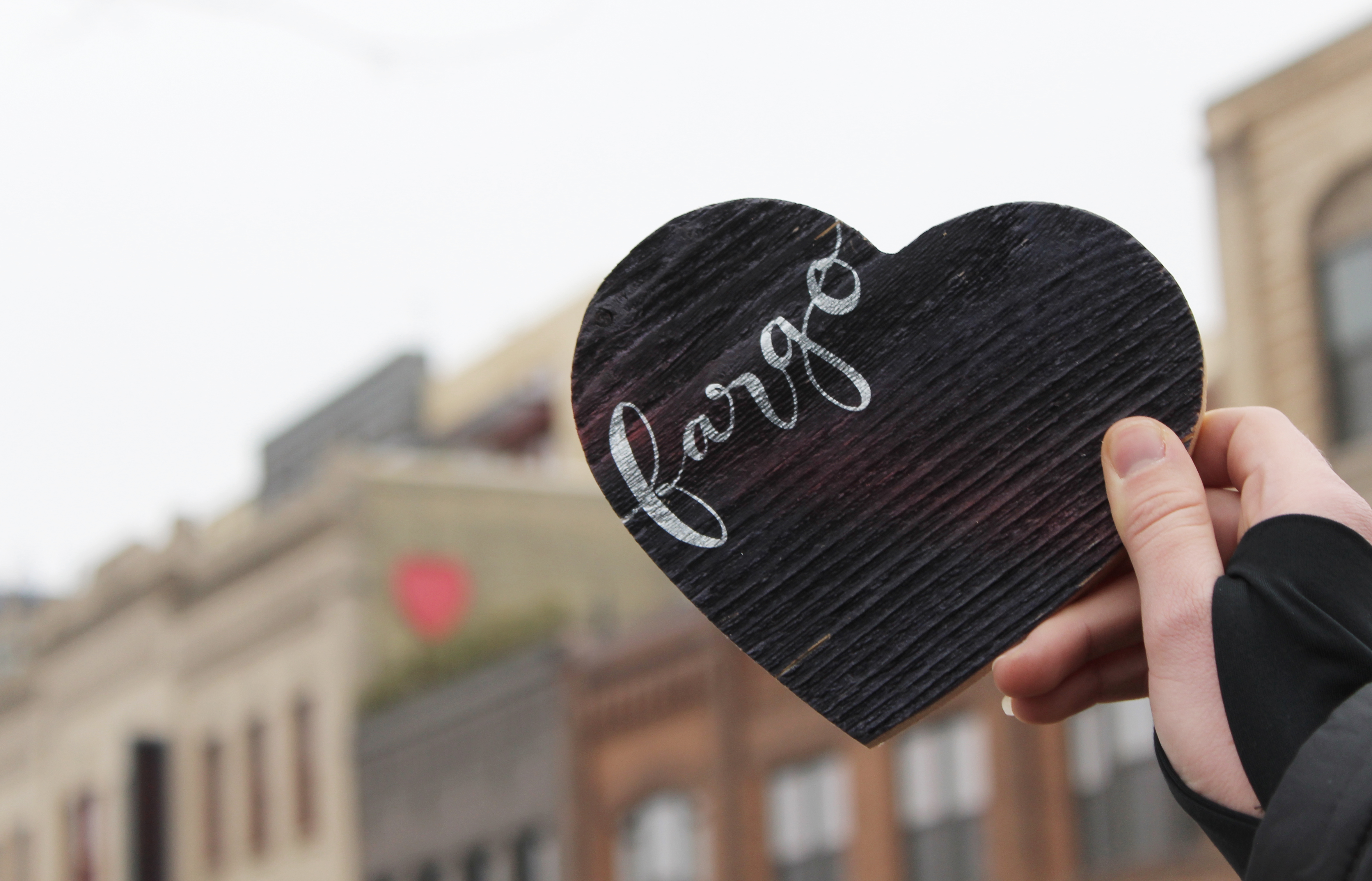 Fargo Hearts
If you're familiar with FargoStuff, you may remember our campaign from previous years revolving around Giving Hearts Day – the original Fargo Heart! This is our third consecutive year producing these hearts, and the growth we saw from year one to year two was astounding - thanks to your contributions!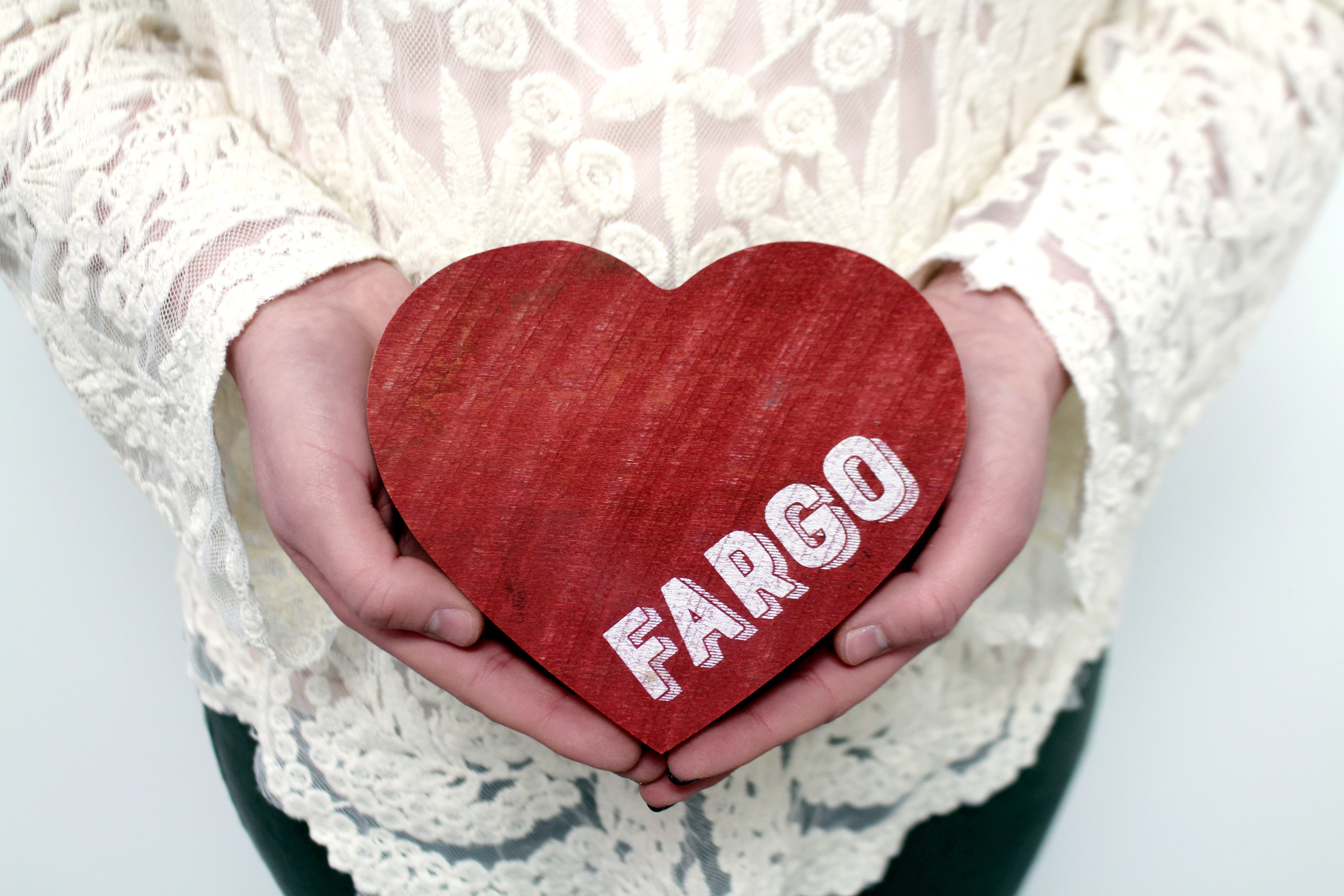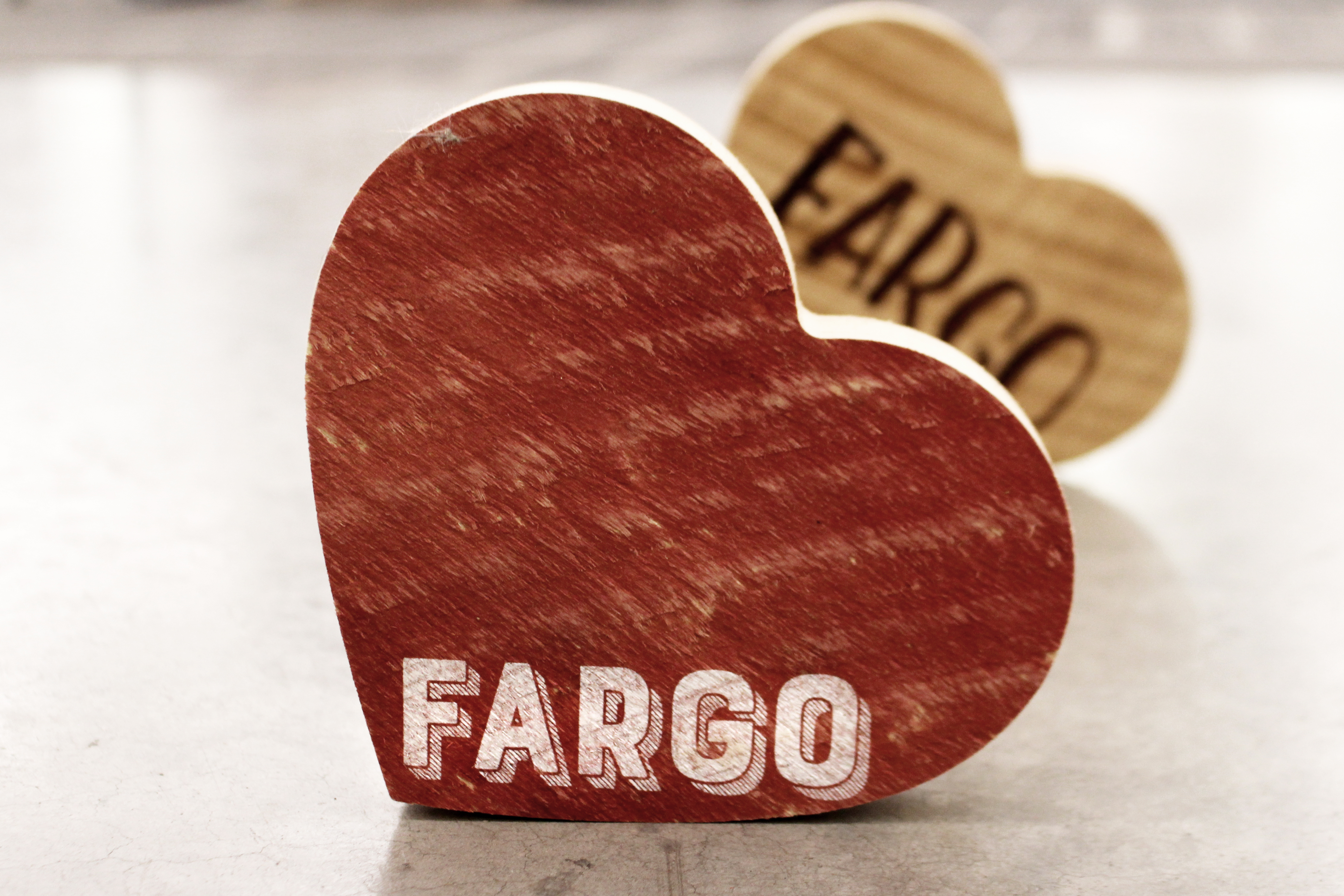 Last year, you helped us raise over $4,400 for Giving Hearts Day. With that, we're excited to announce: we're baaaaaack. And we're better than ever! We took note of requests from previous years, and we're bringing a new component to our Fargo Heart collection – Moorhead hearts!
2019 Hearts
The theme of our campaign this year is "Where Does Your Heart Lie?" Does it lie with Fargo? Maybe it's Moorhead? Does your heart lie with a certain non-profit?
With these Fargo/Moorhead hearts (similar to years prior), 100% of the proceeds are donated to a non-profit of your choice! Starting at $15 per heart, these inexpensive, commemorative hearts not only decorate your home, but they serve as a collectible item. They show your giving heart because your contributions went into Giving Hearts Day! And the contributions don't have to stop there. You'll also have the option to donate beyond the $15 to any charity of your choice.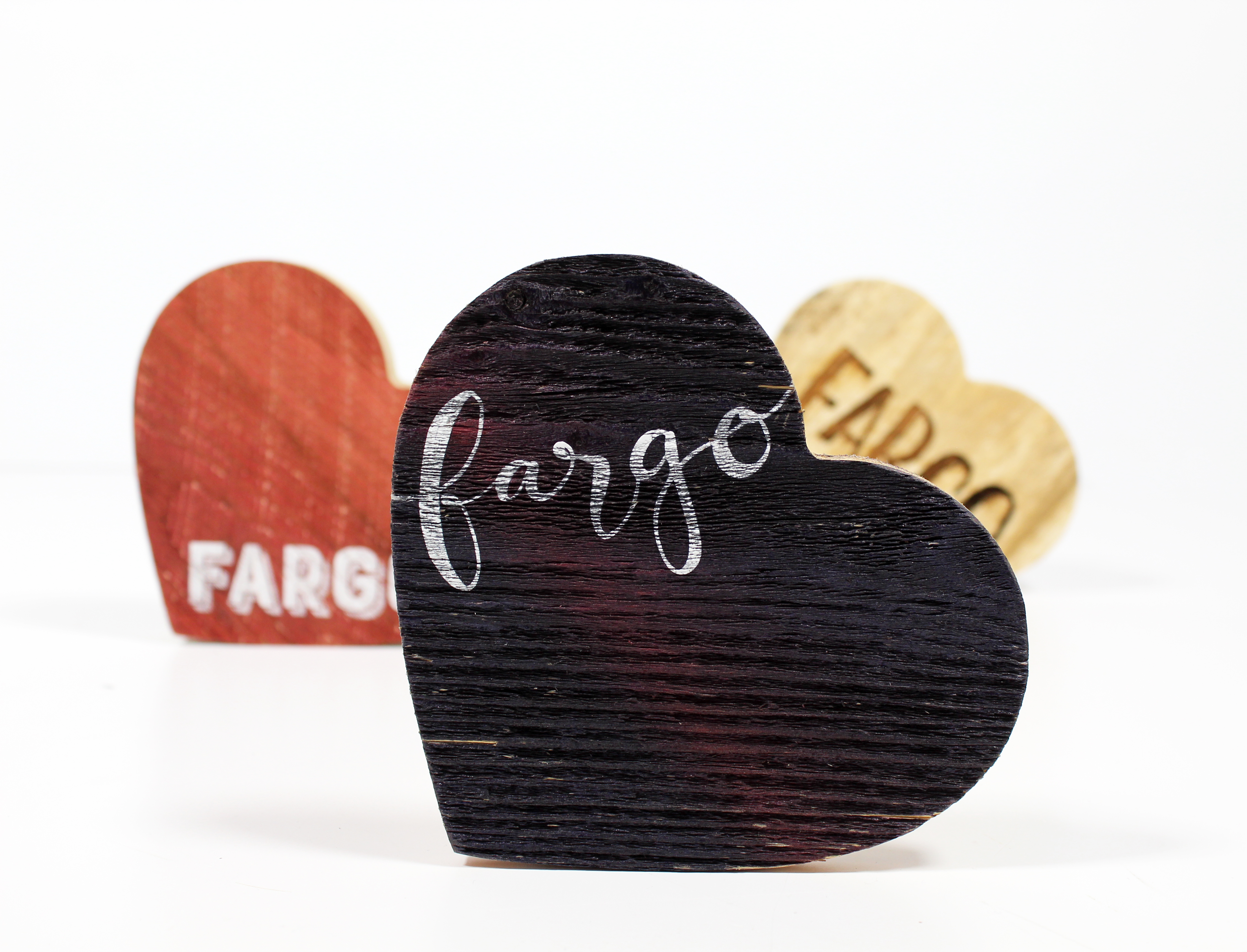 What Non-profits Can I Donate To?
Below is a list of non-profits! We'll also have an "other" option that you are welcome to fill in. We'd love to hear any suggestions for non-profits you'd like to see included on this drop-down list! Don't hesitate to reach out – e-mail us with your suggestions!
---
| | | |
| --- | --- | --- |
| Ronald McDonald House Charities | Unseen | Make a Wish ND |
| YWCA Cass Clay | Churches United for the Homeless | Alzheimer's Association |
| Rape and Abuse Crisis Center | The Salvation Army Fargo | Homeward Animal Shelter |
| Big Brothers Big Sisters | Creative Plains | Lake Agassiz Habitat for Humanity |
| The Arts Partnership | Concordia College | Heart and Soul Community Cafe |
| The Great North Pole | Fargo Public Schools Foundation | American Cancer Society |
| 4 Luv of Dog Rescue | Emergency Food Pantry | First Step Recovery |
| Cats Cradle Shelter | Valley Senior Services | Youthworks |
| Kamp KACE | Red River Valley Veterans Concert Band | Vocational Training Center |
| Diamond in the Ruff Rescue | GiGi's Playhouse | Lutheran Social Services of ND |
| CCRI | The YMCA of Cass and Clay Counties | Lake Agassiz Concert Band |
| Retrieve A Golden of the Midwest | Freedom Resource Center | Hospice of the Red River Valley |
| Cullen Children's Foundation | The Outdoor Adventure Foundation | CHARISM |
| Essentia Health Regional Foundation | Valley Christian Counseling Center | Great Plains Food Bank |
| American Gold Gymnastics | Arc of Cass Country | Crystal Springs Camp |
| Jeremiah Program Fargo Moorhead | TNT Kids Fitness | Impact - Longspur Prairie FSP |
| PATH | Dakota Boys and Girls Ranch | American Red Cross |
| Mind Shift | Matto Foundation | Other |
---
Where and When Can We Purchase Them?
This product will go live on our site on Friday, February 1st, and sales will end promptly on February 14th so that we can distribute the proceeds accordingly to the proper non-profits. Because these hearts are "made to order," we recommend purchasing them online so that our production crew can continue to make them as orders come in. We will have a limited number of hearts in our showroom downtown, but given the popularity of the Fargo (and now Moorhead) Hearts, we'd love to see your online orders come through!
Get ready for the region's largest day of giving! We encourage you to give, donate, and fundraise your hearts out! Whether it's a Fargo heart, or a Moorhead heart. J Cheers!