Posted by Rylee Wznick on Apr 9th 2019
As our name implies, we love this city of ours. It's the largest city in North Dakota, but it has a small-town feel about it that you can't help but appreciate. We can thank our phenomenal community for that. Here at FargoStuff, we look for ways to give back to our community in the same way as anyone else! We are a community built around support, and the people of this town make it easy to do that. Read about some of the ways that FargoStuff supports, and how you can easily contribute!
Fargo Vocational Training Center
The Fargo Vocational Training Center (VTC) is a non-profit organization based out of Fargo, ND which helps individuals with disabilities to work, create, and lead fulfilling lives. They show the valuable contributions these individuals make to our businesses and our society, and they shed light on the assets they are to any work environment. If you would like more information on Fargo VTC, visit this link!
How can you contribute to Fargo VTC? Here at FargoStuff, we offer custom, one-of-a-kind Fargo gift baskets. As of this year, we added the option to switch out the tin basket for a custom-made VTC wooden crate! When you choose to purchase the crate rather than the tin, $20 of that purchase will go right back to VTC, and they will even personalize it for you! Want to give a really custom gift? Put their last name, logo, or family emblem on it! VTC is happy to engrave anything you'd like, and you will be giving back in return. Find our gift baskets here!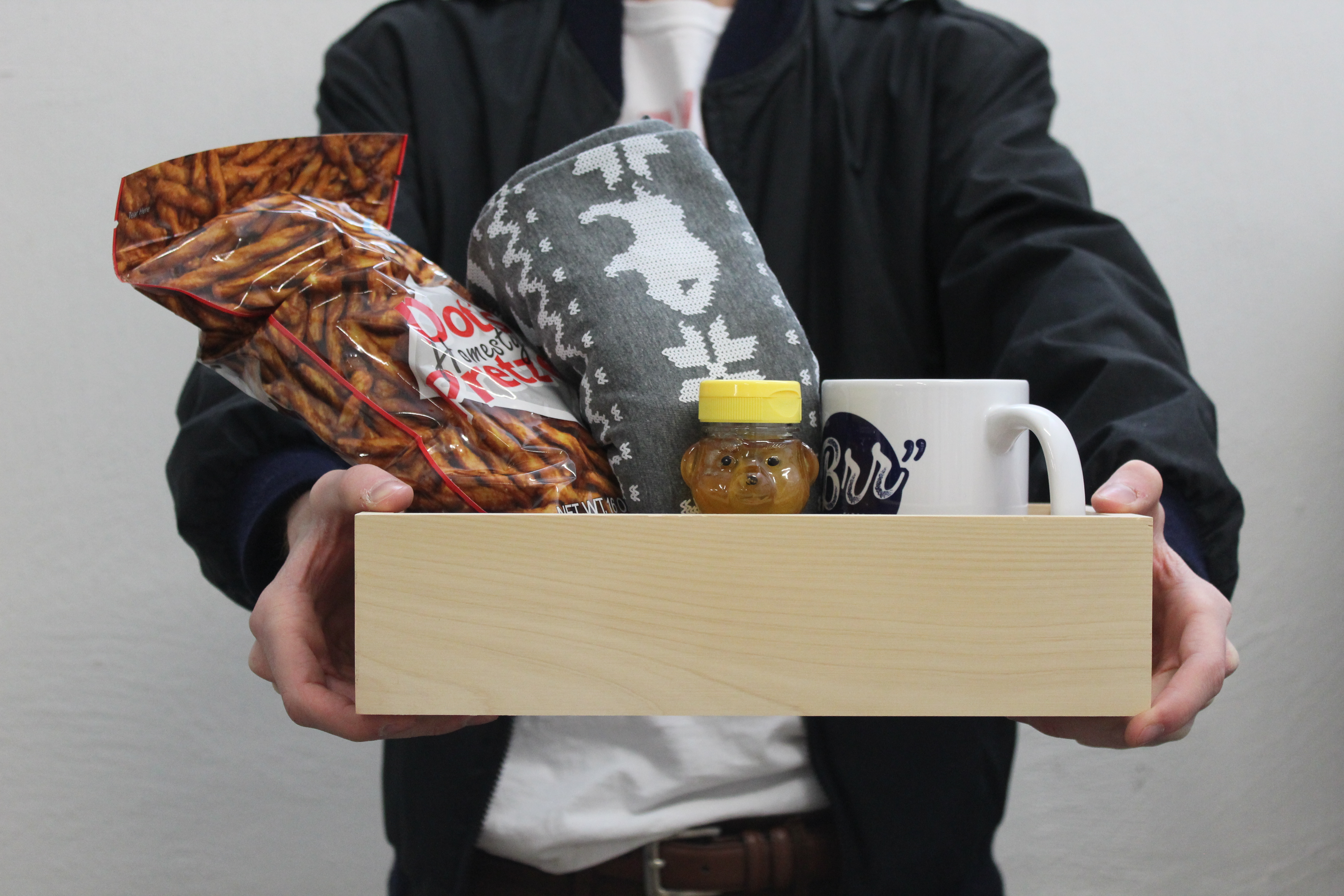 Deaf Friendly Fargo
If you're an avid reader of this blog, you are familiar with the incredible organization that is Deaf Friendly Fargo. This small (but mighty) non-profit is working to bring awareness to our community and our state in order to accommodate the deaf and hard-of-hearing. We interviewed Jodi Meisch, a member of the #DeafFriendlyFargo organization, and we encourage you to read about what she has to say. Jodi and her team are a perfect example of what this community is all about! Read all about #DeafFriendlyFargo here!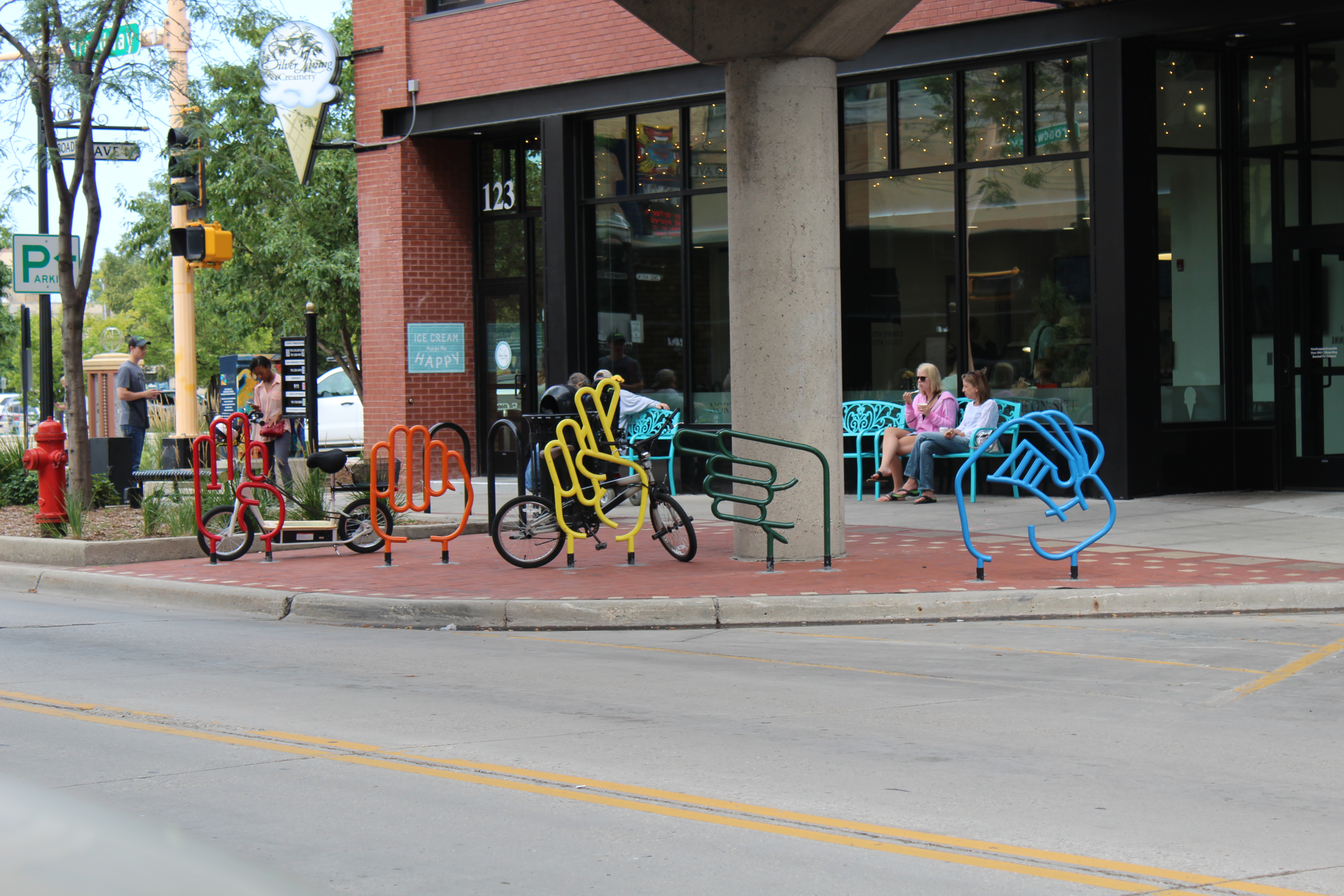 Want to know how you can contribute to this organization? Fortunately for you, we have the perfect way to do so! We now sell these #DeafFriendlyFargo tees spelling "Fargo" in sign language, and with each shirt purchased, 50% of the proceeds are donated back to this incredible mission! Find your shirt here, and support #DeafFriendlyFargo!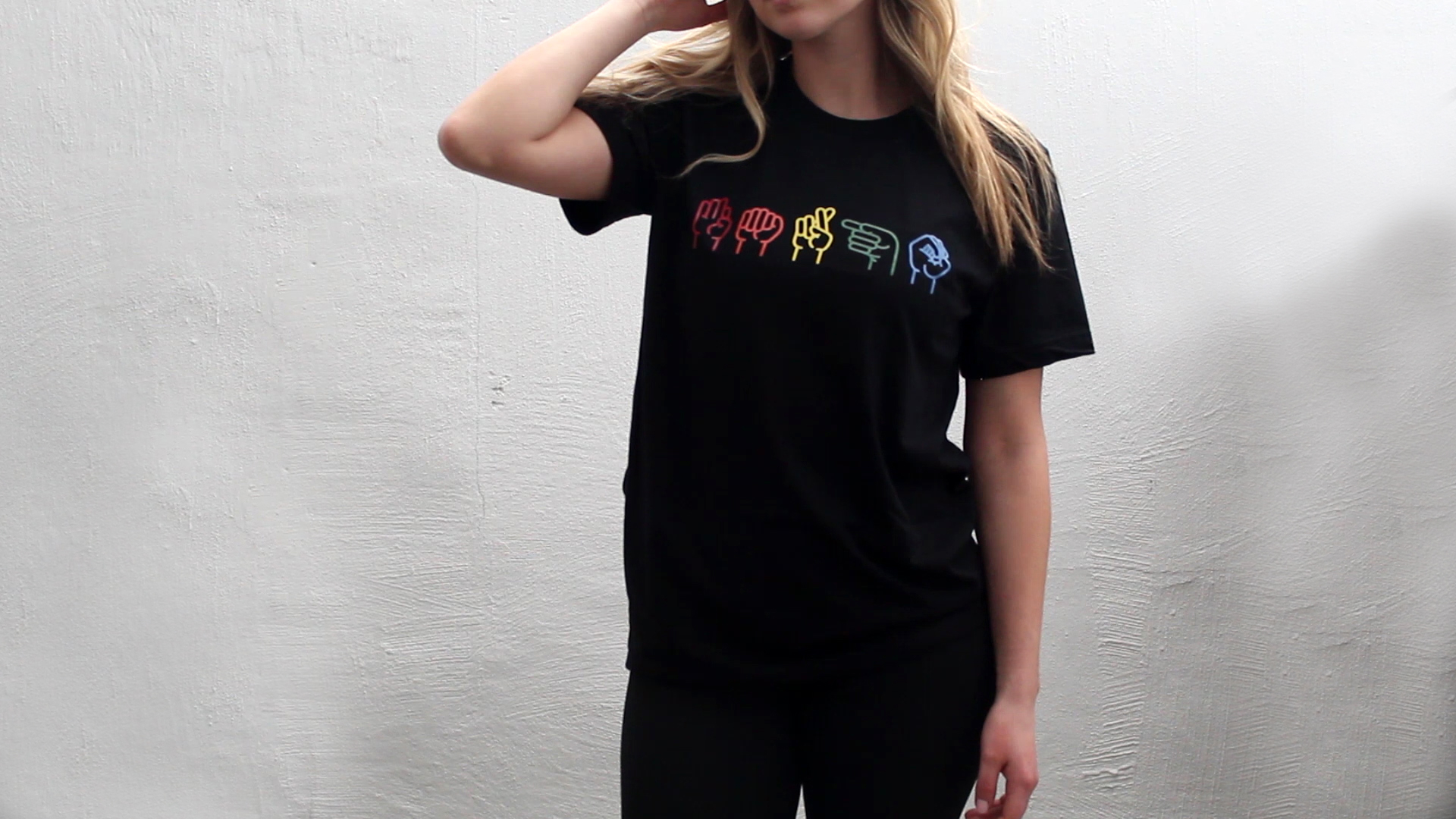 Ronald McDonald House Charities of the Red River Valley
As many of you may know, RMHC provides comfort for families who are faced with the misfortune of frequent or elongated hospital visits on behalf of a loved one. RMHC not only provides home-like comfort for these families, but they offer care and support for them. It's organizations like RMHC that make it so easy to give back that support.
We offer a variety of ways to support RMHC, and some of those ways are seasonal! Be sure to stay tuned when the time comes. Currently, however, we are offering these RMHC "ND Home" shirts with 50% of the proceeds going back to (you guessed it) this incredible non-profit. Find joy in knowing that those funds are helping to feed, support, and give comfort to all of the families faced with that hardship.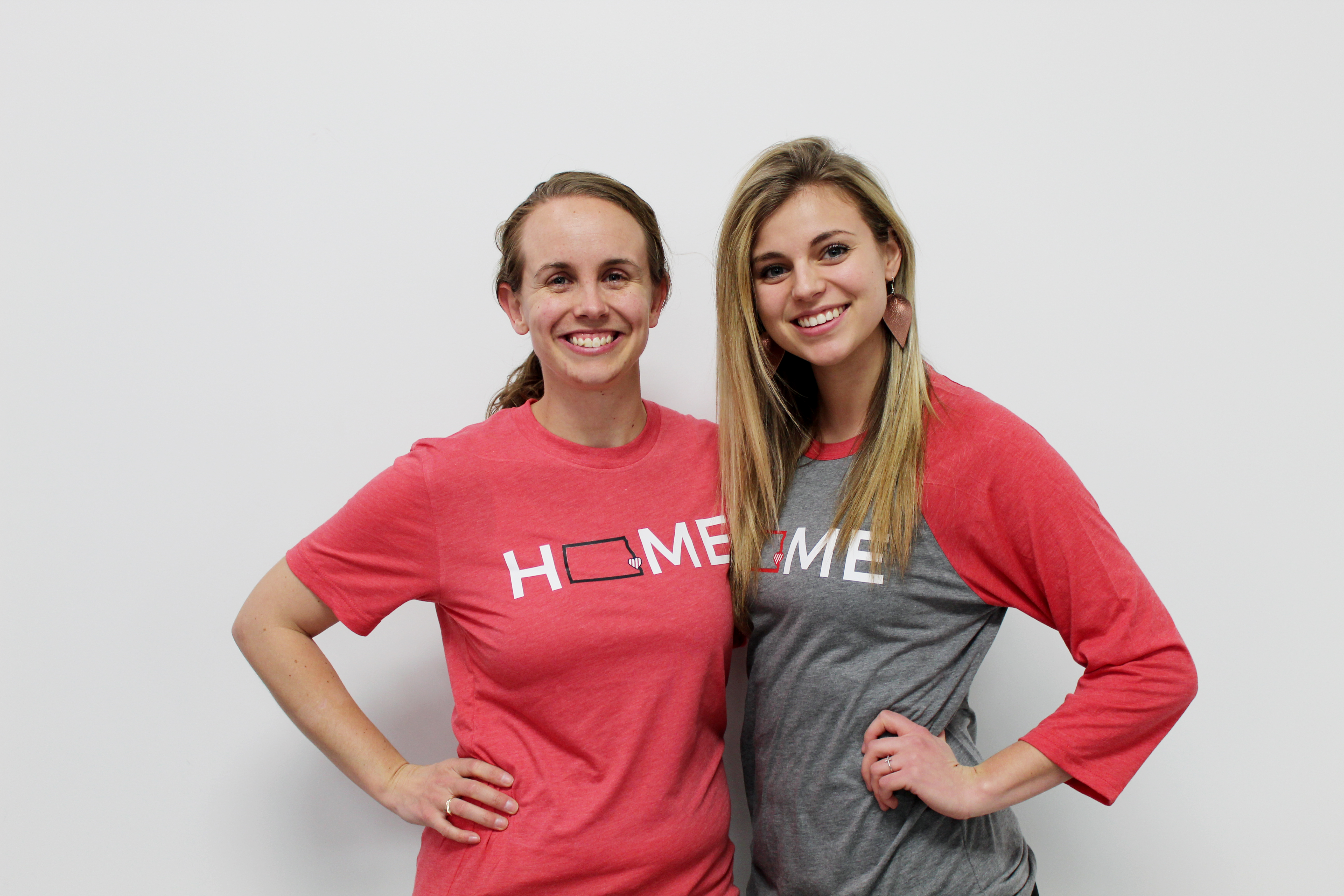 Fargo Creatives Collection
The genesis of FargoStuff began with a local artist, John Borge, and we have every intention to see his vision through. We do this by continually supporting local art! Our parent company, Office Sign Company, is owned and operated by one of Fargo's local abstract artists, Ryan Fritz. Under his direction, passion, and guidance, both Office Sign Company and FargoStuff seek out opportunities to shop and support local artists. We do this by introducing said local artists, whether it be through paint, sculpture, or photography, on our FargoStuff "Meet the Fargo Artists" page, and by encouraging them to develop one-of-a-kind Fargo designs that we can sell through our Fargo Creatives collection!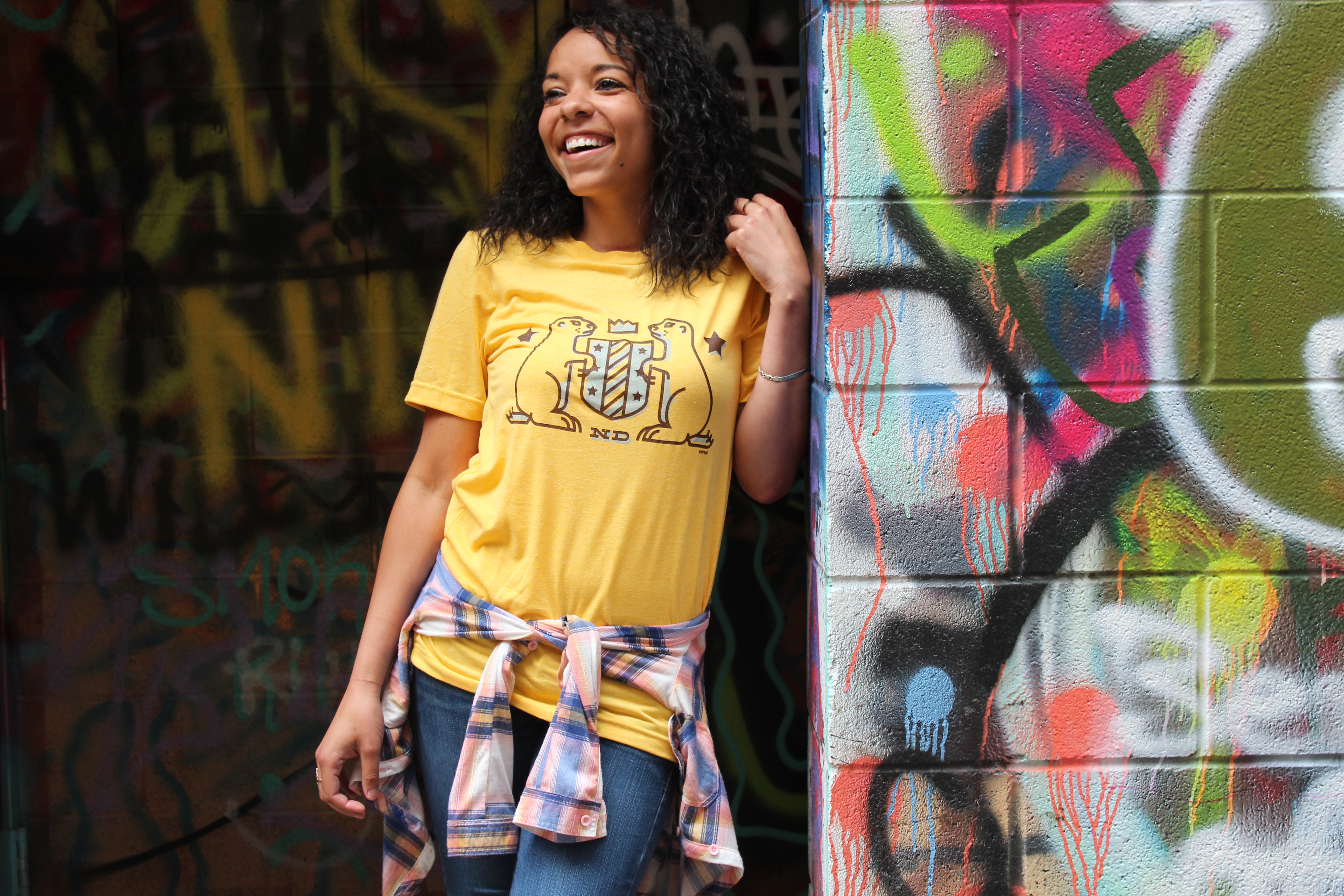 This collection features original designs from six different artists. Upon purchasing one of these shirts, these talented artists are earning commission for their creative designs! We are strong believers that art should be celebrated. It creates conversation, and we are happy to be shedding some light on local talent!
Listed above are just a few examples of the many ways we support this community we know and love. We are active Giving Hearts Day ambassadors, we partner with organizations like Mind Shift and Little Free Garden, and we're always open to conversations on how we can help your non-profit. Reach out to us here!