A new season means new products at FargoStuff! It's time to pack up the light jackets and bring out the warm winter boots and parkas. Winter is here, Fargo!
Luckily, we have all of the Fargo-branded clothing you need to stay stylish and warm the next few months. Behold:
Hat & Mittens
Designed by one of our talented artists, these mittens are brand new to our FargoStuff shelves! And, they match our popular Fargo Snowflake Stocking Cap. This fleece-lined hat is sure to keep that noggin warm. Also, we love giveaways. Both of these products are fair game for said giveaways, so be sure to tune into our social accounts to participate!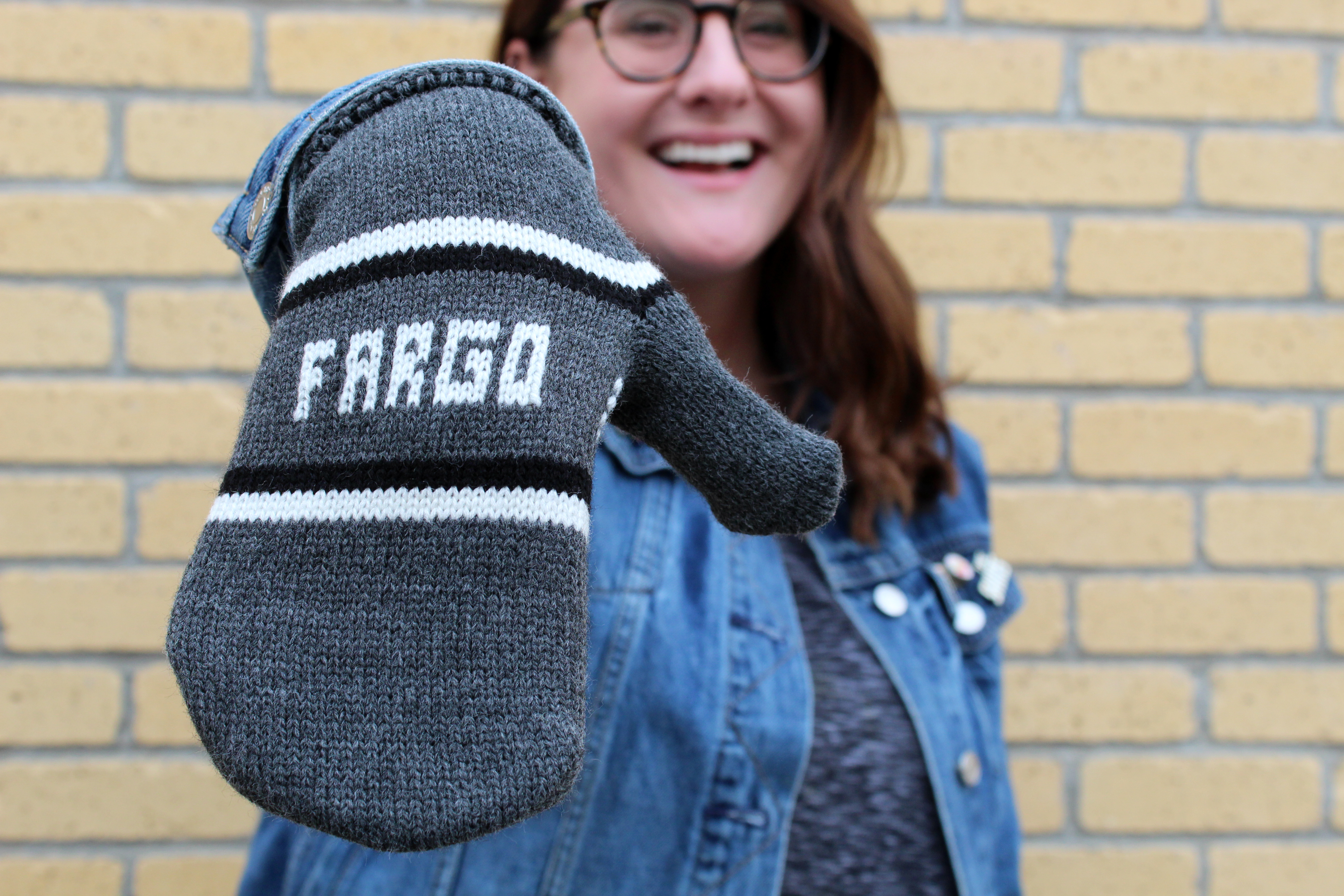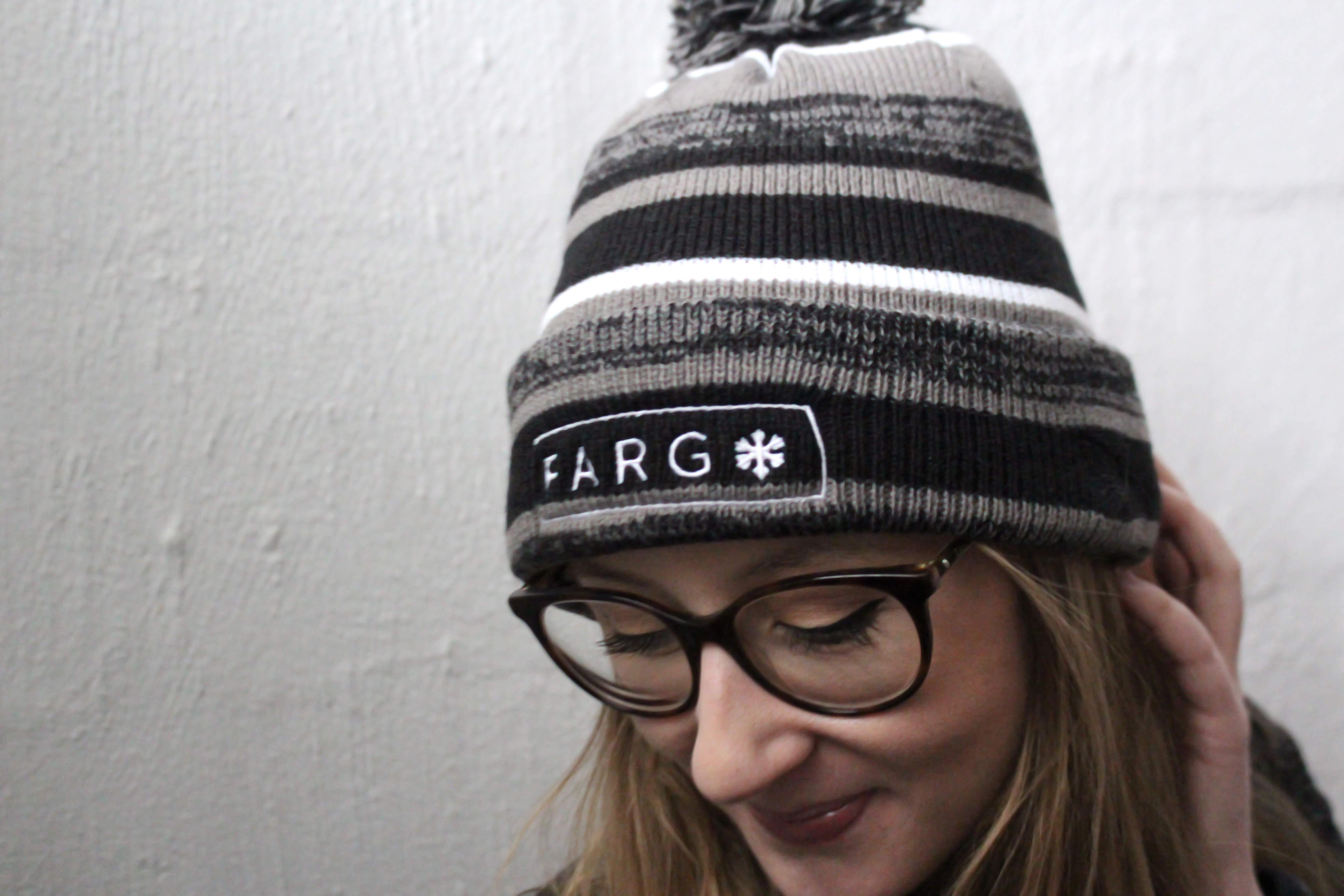 Fargo Crewneck and Sweatshirt
We often see reviews from our customers saying, "Your t-shirts are SO soft." Well, you should try our crewnecks. Produced by Bella Canvas, these crewnecks and zip-up hoodies don't stay on our shelves for long. Snuggle up with a cup of coffee, and resist the urge to take a nap.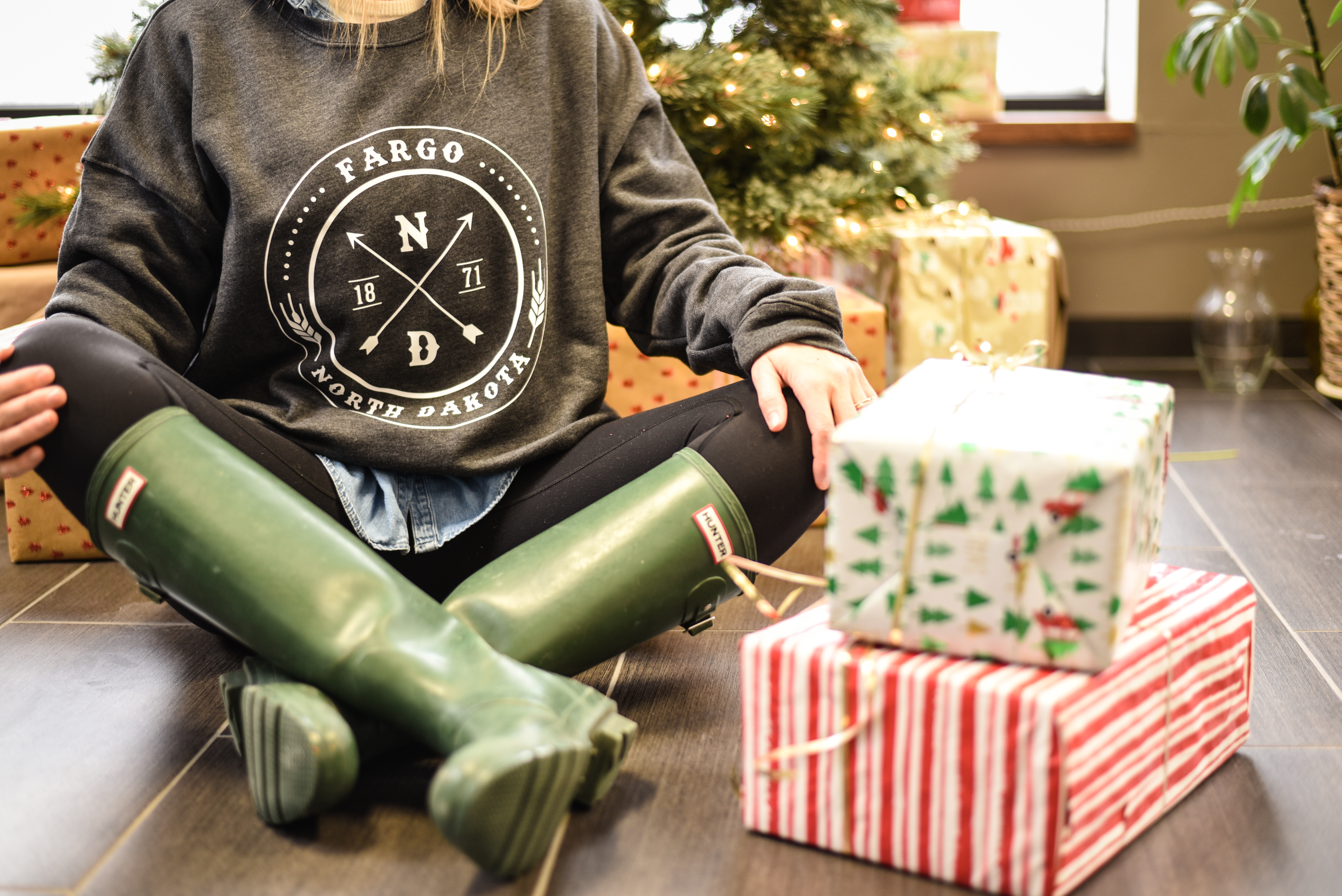 Coffee Mugs
Oh, you don't have a Fargo coffee mug to snuggle up with while wearing your Fargo-branded crewneck? We can help with that. Also new to our shelves are these lovely bistro mugs! Sixteen ounces of pure goodness.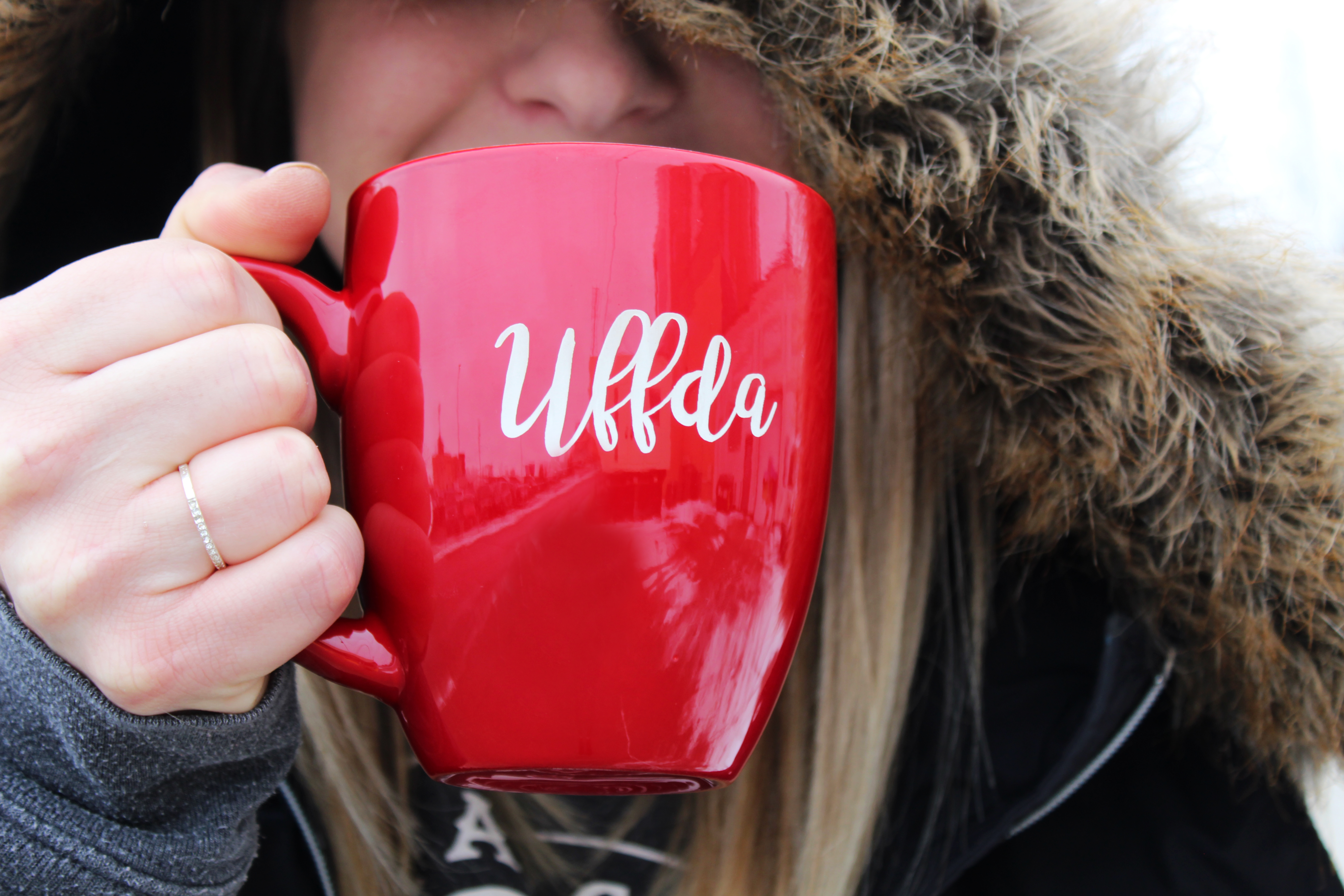 Travel Mugs
In North Dakota, there are plenty of hockey games to attend. Stay warm in the rink cheering on your favorite players with these 20 ounce thermoses!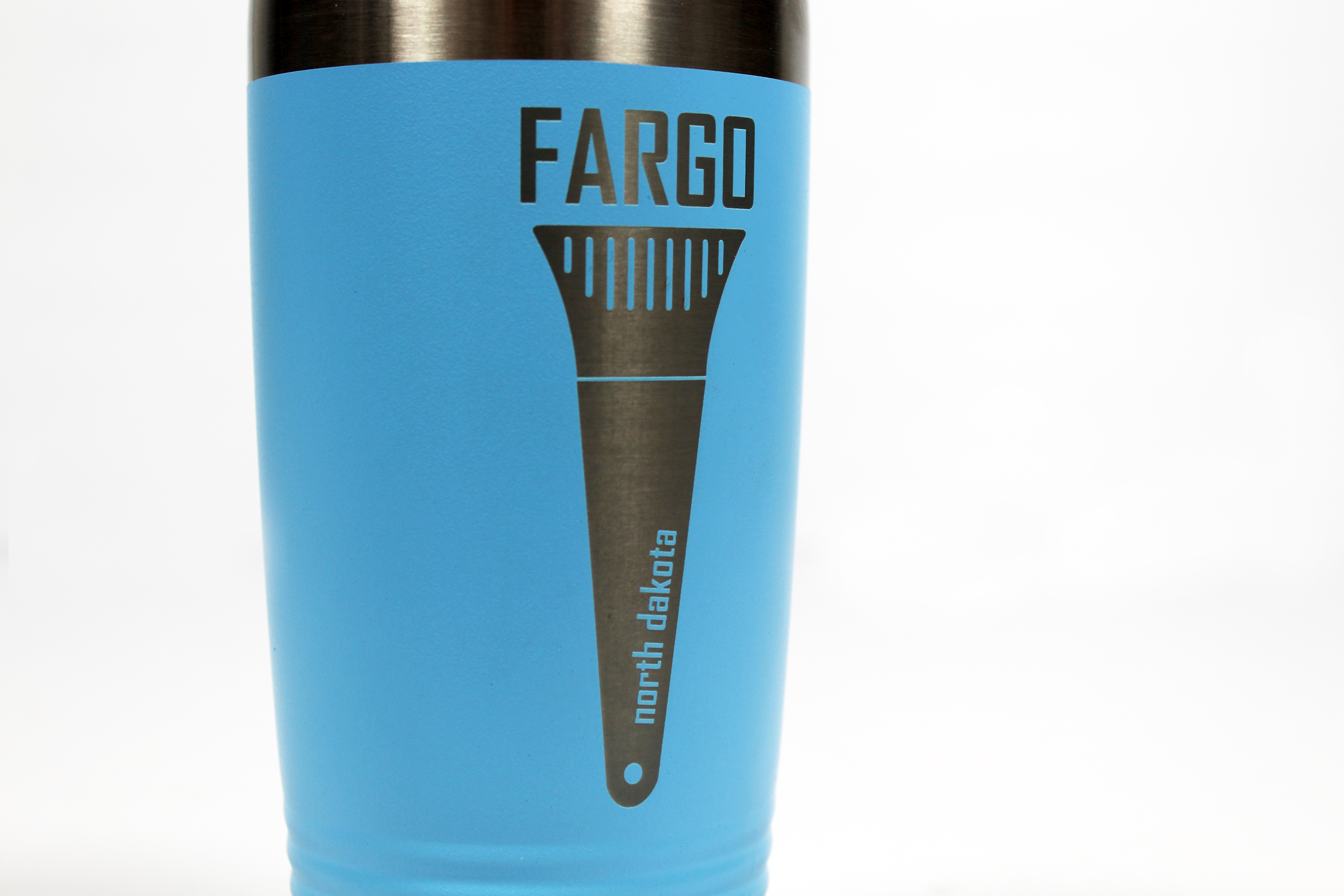 Socks
Represent that Bison pride and Fargo love from your head down to your toes. These mid-calf socks are great to wear with boots, or with socks. We don't judge.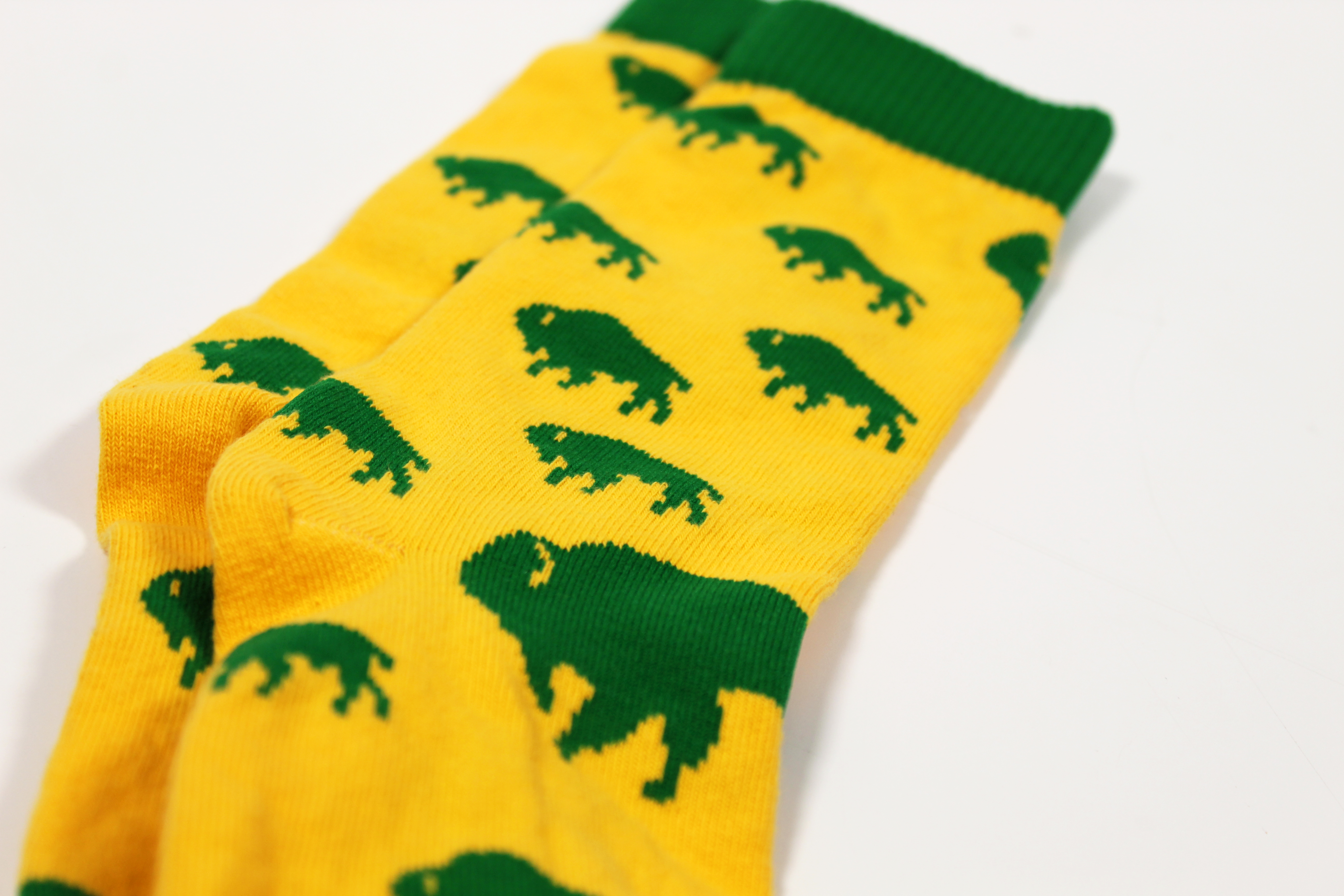 As mentioned earlier, stay up-to-date on promotions, giveaways, and more on our social sites! Or, subscribe to our bi-weekly newsletter. There's lots going on at this Fargo shop - stay tuned!