Posted by Jack "Mac" Machacek on Aug 20th 2019
When one sits and reflects on the iconic fashion that has hung itself in wardrobe of culture itself, it is hard not to think of the classic LIVE UNITED shirt. Bold, minimalistic, timeless, and truly iconic, this shirt has been around for a while, and chances are you've seen it at least once in your lifetime. Now, at FargoStuff, we have the opportunity to be a part of the history of this fashion powerhouse. So, if you are familiar with the shirt, but not so much the meaning behind it, let's take a closer look at what it's all about.
LIVE UNITED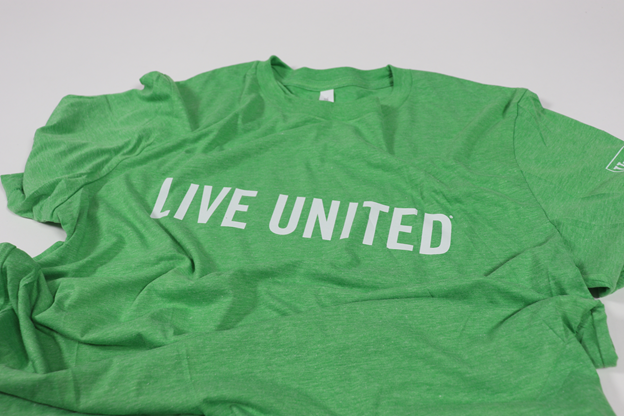 Find LIVE UNITED shirts here!
First, it would be good to discuss the purpose of these shirts, and then, what they represent. Most simply put, they are a method of fundraising as well as promoting the LIVE UNITED movement, these both supporting the non-profit organization, United Way. The general goal of United Way is positive change and impact through unity and cooperation in communities. They tackle world problems through dedication and collaboration, and have close to 1,800 localized United Ways, one of them being our own United Way of Cass-Clay.(You can find more about United Way here).
A Local Cause
Learn more about United Way of Cass-Clay here!
As an organization, United Way of Cass-Clay has done so much for our community, but specifically focuses on four main goals: reducing hunger and homelessness, preparing children to succeed, helping people be independent, and lifting people of poverty. They look to achieve these goals by creating a community of collaboration in which "people, organizations, and systems work together." Through fundraisers, drives, and events, in addition to bringing people together to achieve a greater purpose, United Way of Cass-Clay has left a lasting impact on the place we call home.
Back to the Shirt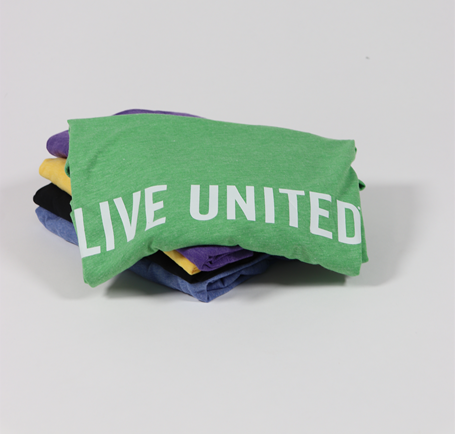 Find LIVE UNITED Shirts here!
Keeping that idea of collaboration in mind, we have been teaming up with United Way of Cass-Clay to produce and sell these previously mentioned shirts, with of course, a percentage of the profits going to the organization, and so far, we have sold hundreds! We still make the classic black and white shirts (in adult, youth, and onesie sizes), but also have custom shirts available with different colors and the option to add your own logo! So, in short, these shirts you may have seen around town, are more than just an iconic fashion choice, they represent the ideals of this organization, a community working together to solve problems that could not be solved alone. All shirts aside, if anything should be taken away from this, it is that United Way of Cass-Clay is making a difference and is worthy of attention and support, thanks for reading!