Posted by Addie Long on Mar 17th 2020
We are excited to introduce Fargo-Moorhead's NEWEST pawsome, dog-gone best spot in town! It's time to raise the woof as we took a splash in Fargo's first indoor dog-friendly swimming pool. While the lakes may still be frozen, we've finally found some open water that our four-legged friends couldn't wait to jump into! With that let's dive into this week's Up & Coming FM Finds: Rocket Dogs K-9 and Aquatics Center!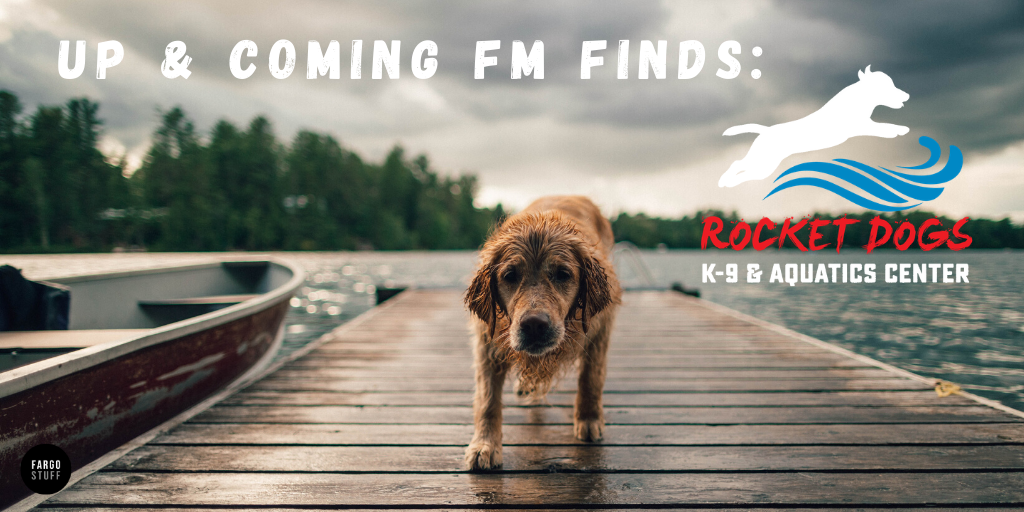 Jumping Into the Deep End
Julie Saathoff is the leader of the pack at Rocket Dogs. She got the idea after attending dock jumping competitions in Bismarck with her son - noting how tired the dogs got after days of practicing before the competitions. This is where her idea took flight. After a year of preparation she has launched the first year-round swimming facility for dogs in Fargo. Now, you don't have to be a competitive pooch to come swim here - there's activities for everyone!
Let's Pawty
Does your dog love to jump off the dock? Rocket Dogs offers a variety of activities for every size pooch! Before you enter the pool you are required to send in vet records, it's just paw-lite. Once cleared you can reserve a variety of time slots for varying prices or attend one of the many group meet ups at Rocket Dogs! There are groups for shy dogs, Downtown Dogs Fargo-Moorhead, non-friendly dogs and of course our big fur babies! Have dog parent friends? Host your pooches birthday party at the pool! Not sure if your dog is a swimmer? No worries! Rocket Dogs has life jackets of all sizes that are REQUIRED to be worn until your pooch gets their swim legs. Rocket Dogs has a long dock run available for fun or to set up for long jumps, high jumps or even dock diving. Bring your own toys or use some available at Rocket Dogs! Perfect for recreation, training or keeping your fur baby conditioned for hunting!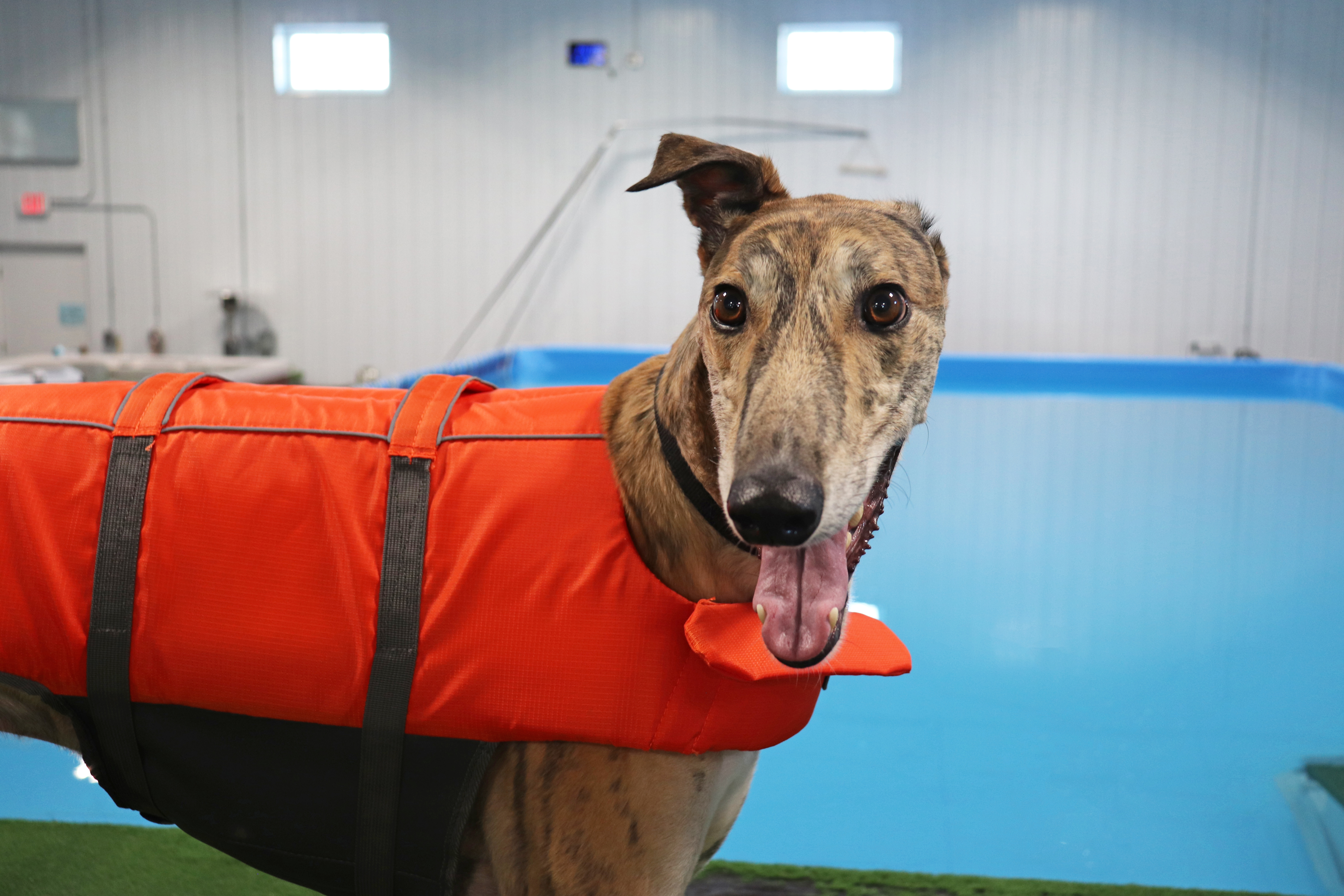 Four-Legged Leaps
In addition to the big pool, Rocket Dogs also has a splash pool that is much more shallow for dogs to walk in. This is an all fenced area to allow dogs to interact together and get an introduction to swimming. The dog will feel more secure and safe before entering the big pool. Want to bring the Fargo family with? Rocket Dogs offers a watch deck safe from the splash zone of the furry friends. The water itself is designed for your dogs mimicking lake water with minerals and ultraviolet light. Rocket Dogs even has its own bath complete with towels, dryers and shampoo to help clean your Fargo Fur Baby before they brave the elements once again. Rocket Dogs also features a hot tub that is available for dogs to swim for therapy, body conditioning, muscle relaxation or even arthritis!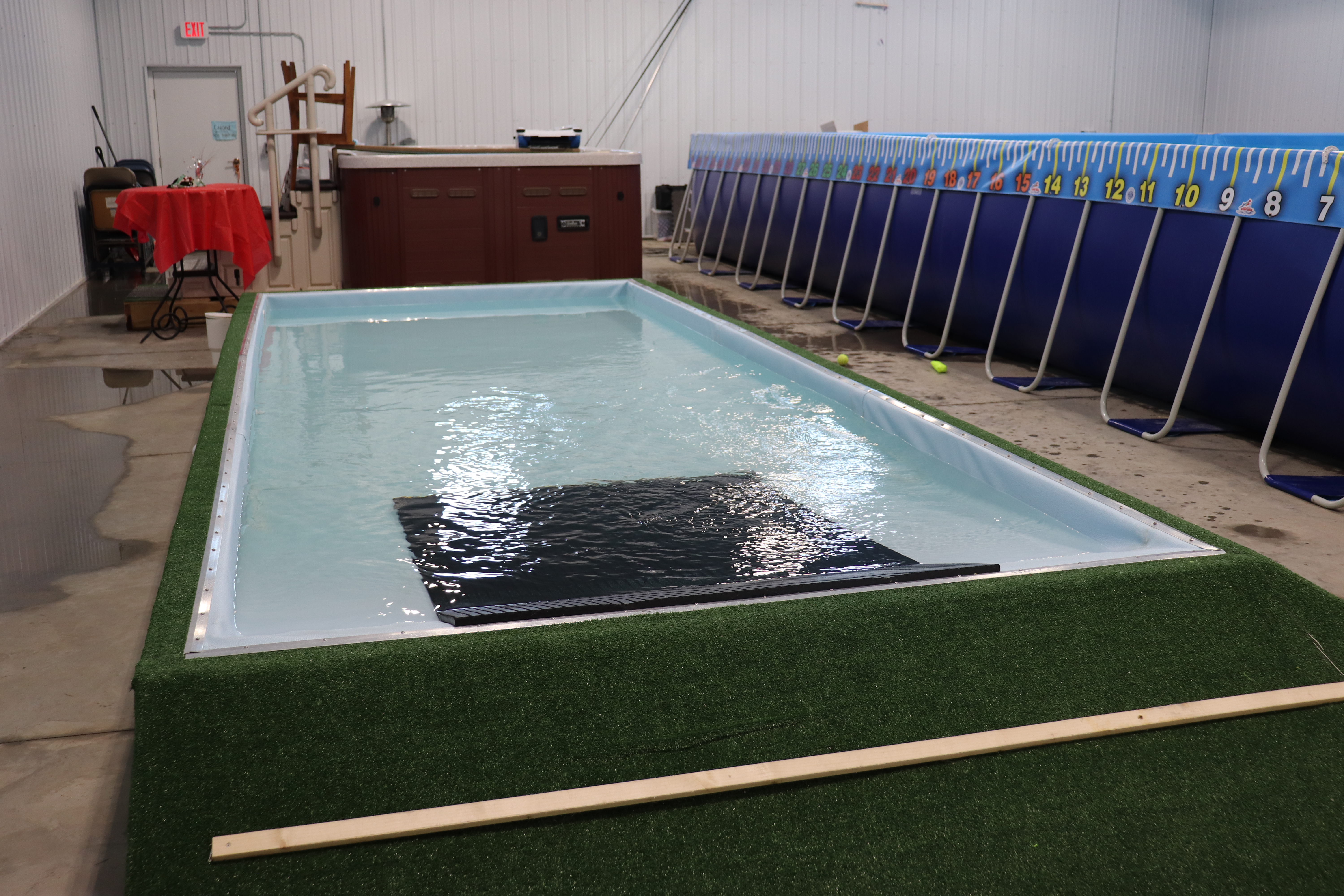 We had a great time getting to know Julie and her crew at Rocket Dogs K-9 and Aquatics Center! What a great place for all Fargo Fur Babies and will be a destination for dog lovers across North Dakota! Want to reserve a space? Check out their website here!
Until next time, stay warm Fargo!